How To Care For Your BMW's Leather Car Seats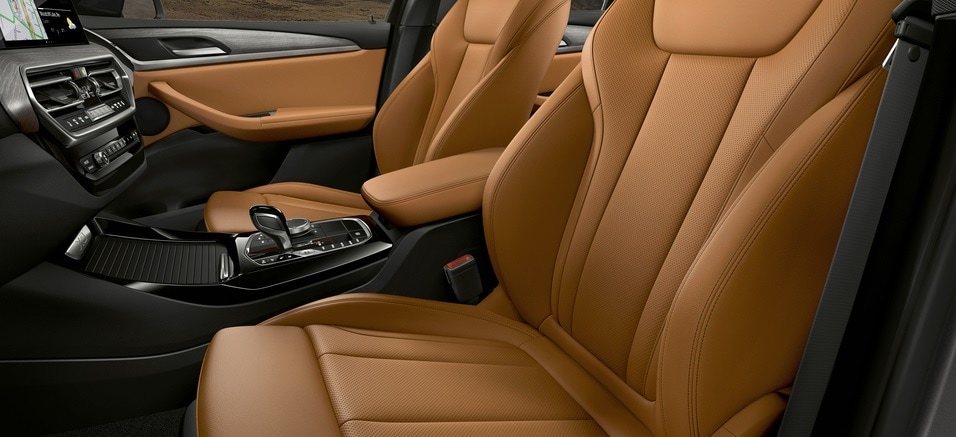 How To Care For Your BMW's Leather Car Seats
When you purchase a BMW from our new inventory at Edmonton BMW, you will want to take good care of its leather seats to keep it luxurious and comfortable. Through our dealership, we provide numerous automotive services to help you keep your BMW running right and looking great, but we also provide guides on how to care for your BMW. 
How To Clean BMW Leather Car Seats
Before attempting to begin cleaning your BMW's leather seats, you will need to vacuum the seat's crevices to ensure that you remove any large pieces of debris that can scratch the leather while cleaning. Now that your seats are debris-free, you will want to use a pH-neutral cleaning solution on the seats, but be careful of having the solution soak into the cushion if your seats are perforated. With a microfiber cloth and a gentle bristle brush, start to clean the leather with care. Once done cleaning the leather, wipe the seats dry, then apply the leather conditioner with the microfiber towel. Finally, use a clean microfiber towel to spread whatever product is left and remove any excess.
What Cleaning Products Should Be Used?
If you plan to clean your BMW's leather seats, you will want to ensure that you use the right products to achieve the best results and avoid damaging your seats. When shopping for towels for cleaning, pick a brand that has colourless rags without harsh fibres since that could scratch the leather finish. As for cleaning products, you will want to avoid using household products and instead look for BMW's genuine cleaning products compatible with your BMW's leather seats.
Contact Us
To schedule an appointment with our dealership to get your BMW's seats taken care of by our experts or if you wish to shop for BMW products through our Parts Centre, be sure to contact us. We will gladly provide you with all of the information you need to take good care of your BMW's leather seats.
Contact Our Team!
* Indicates a required field
Hours
Monday

8:30AM-6:00PM

Tuesday

8:30AM-6:00PM

Wednesday

8:30AM-6:00PM

Thursday

8:30AM-6:00PM

Friday

8:30AM-6:00PM

Saturday

8:30AM-6:00PM

Sunday

Closed