How to Change the Battery in a BMW Key Fob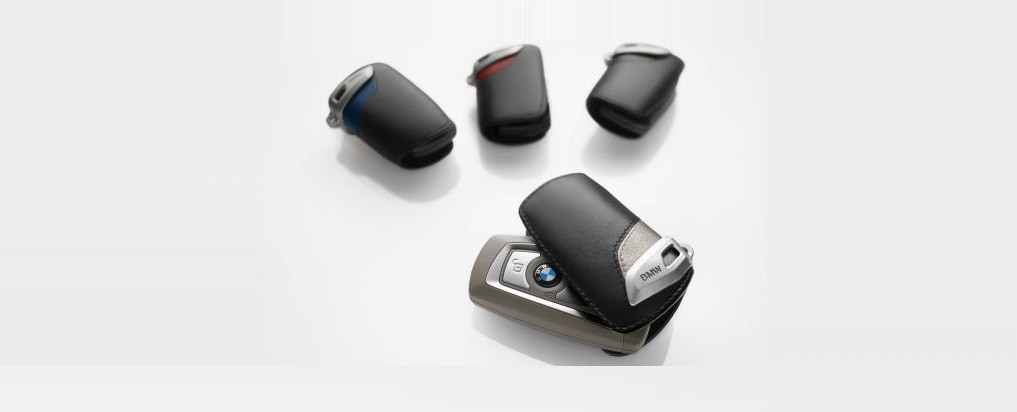 How to Change the Battery in a BMW Key Fob
Have you ever walked up to your vehicle and pressed the unlock button, and nothing happened? This occurrence is all too frequent and typically means your vehicle key fob has lost power. But don't worry, the solution to fix the problem is relatively easy. You just need to replace the battery in your key fob, and we at Edmonton BMW are here to help you.
Currently, there are five different types of fobs that BMW offers; Smart Key, Comfort Access Key, Non-Comfort Access Key, Sleek Slant Shaped Key, and Diamond Key. Here you will find quick guides on how to replace the battery in each key fob.
Smart Key Battery Replacement
Take out the metal key blade from the fob
Slide off the back cover
Remove the old battery
Install a new battery
Comfort Access Key Battery Replacement
This key is used with the 1, 3, 5, 7, X3, X5, and X6. You will need a CR2032 battery; however, if you can't open the fob, you may have a version with a built-in rechargeable battery.
Press the small tab on the back of the fob and remove the valet key
Once the valet key Is removed, you will notice a small access hole; use a flat screwdriver to pry open the battery cover
Once the battery cover is removed, you will have access to the old battery
Replace the old battery with a new one and put everything back together
Non-Comfort Key Battery Replacement
If you have a BMW key with a side indent, that typically means you have one with a rechargeable battery. You may need to bring this key in and have our staff replace the battery; schedule an appointment, and we will be happy to help.
Sleek Slant Key Battery Replacement
This key is used in the 2011, 2012, 2013, 2014, 2015, 2017 F-Series models like the 3, 5, 7, and X3.
Press the button to remove the valet key
You will see a small groove; use the valet key to turn the groove clockwise
Grab a flat screwdriver and remove the battery cover
Remove the old battery and install a new one
Diamond Key Battery Replacement
This key is not designed to have the battery replaced; however, if a battery does need to be changed out, the fob case will need to be cut open, and a new battery will need to be soldered in.
Contact Us
If you have any further questions about installing a key fob battery, please don't hesitate to contact us.
Make an Inquiry
* Indicates a required field